Tennis / five-a-side football
Tuscan holiday at La Cianella: have a sport break!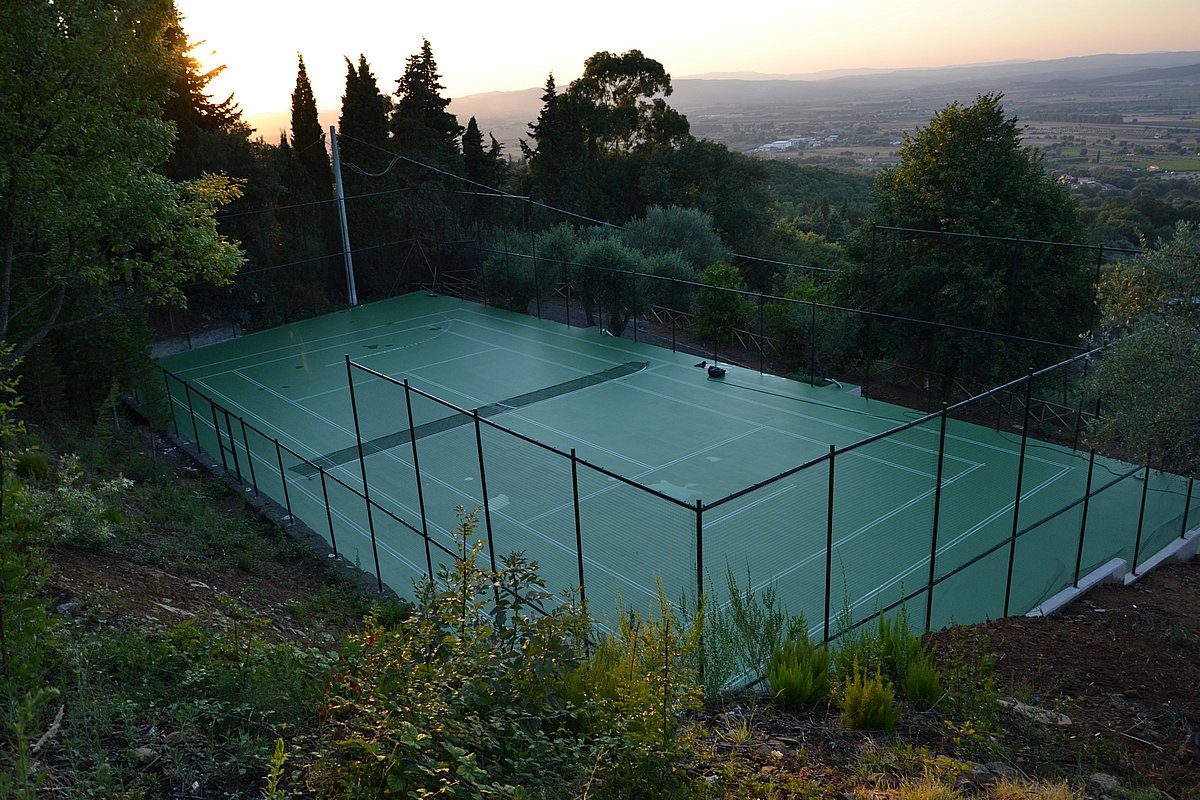 The regulation tennis court is located within the La Cianella building complex, doubles as a football pitch and is available for your entertainment.
You only need to book in Reception of our relais in Tuscany… and the game is done.