The House
La Cianella relais in Tuscany: the House
There is a central building, probably dating end of the 19th century, which has been expanded by the addition of a number of different extensions erected during the 1960s. The building as a whole is contained within a rectangular plan but is made up of elements of very irregular sizes, giving the house its highly characteristic shape.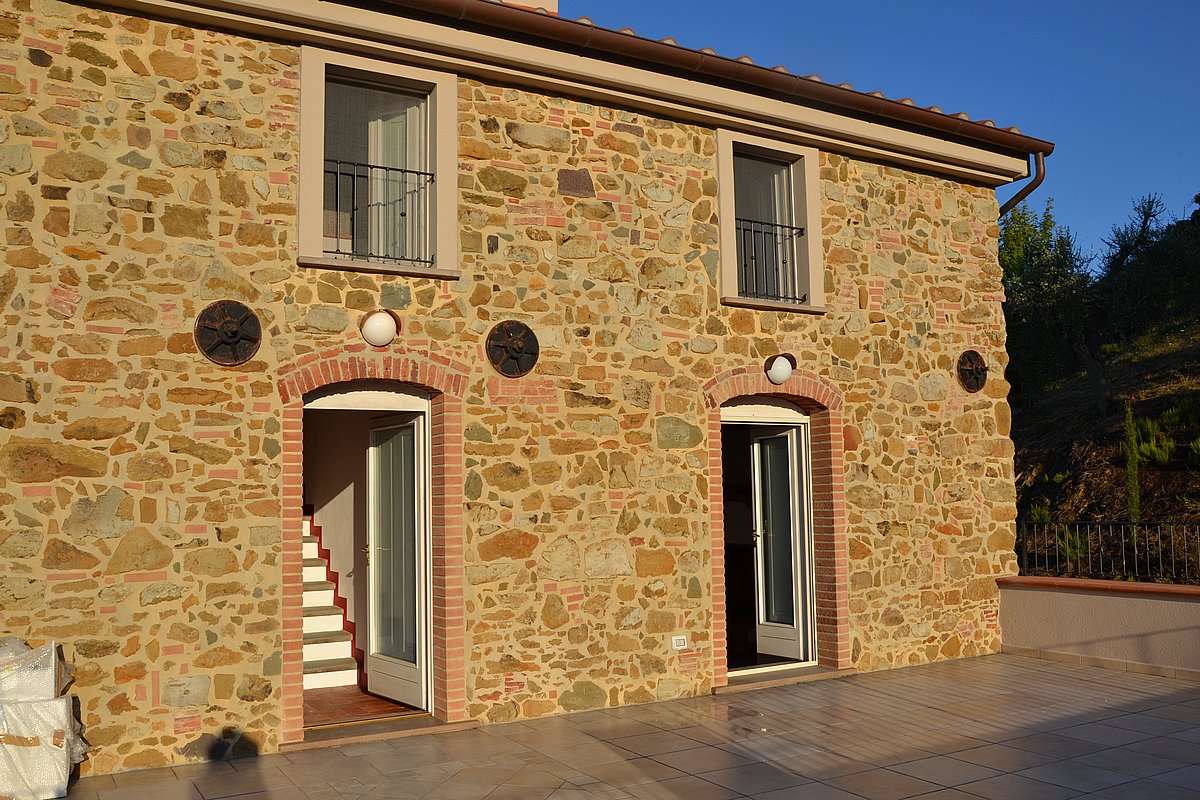 Particular attention has been given to the choice of materials to create ambiences satisfying different tastes and evoking different connotations, ranging from traditional cotto tiles enriched by the colours of the characteristic Spanish cements to the modern stoneware taking its inspiration from local stone and the marble mosaics used in some rooms as wall tiling. In the same way particular care has been given to the design and choice of bathroom components, considered of fundamental importance to your comfort during your stay.
The design of the house reflects our wish to ensure La Cianella, relais in Tuscany, caters for the two essentials of a perfect holiday, relaxation, privacy and tranquillity on the one hand and activity, friends and enjoyment on the other.
All this just for you!