Meeting in Tuscany: choose the Maremma area thanks to La Cianella
La Cianella, accommodation in Tuscany, offers a striking and full equipped meeting room for your business meeting in Tuscany.
Completely surrounded with greenery of Maremma, La Cianella's Fountain dates at '800 has a 60 square meters' area customizable for any type of event to satisfy specific needs and organize meeting in Tuscany up to 50 people .
The meeting room of our relay in Tuscany offers many services: wi-fi, projector, flipchart, TV and toilet, while coffee breaks are arranged in the lounge of the main House, only 50 meters far from the historical Fountain.
What kind of event room are you looking for your meeting in Tuscany?
The Fountain of La Cianella may provide different settings to best suit the needs of your event or conference:
• Tables 4/6 people max 25 people
• Horseshoe max 25 people
• Empire table max 20 people
• Class max 50 people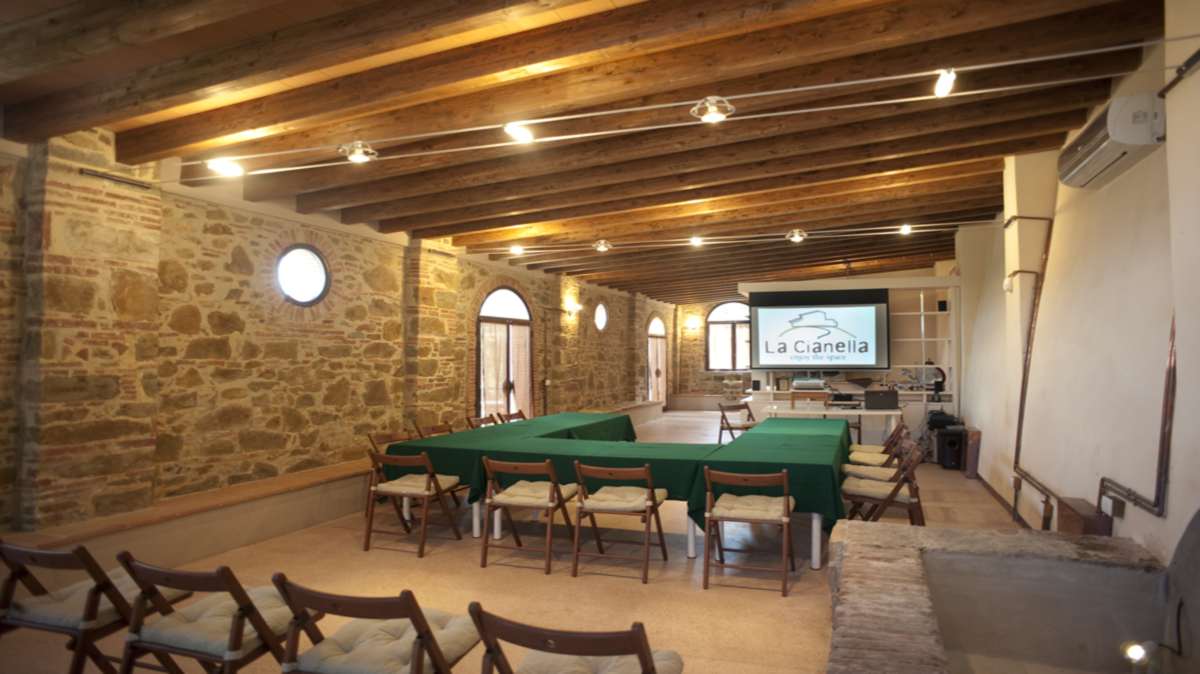 La Cianella also has 13 double rooms (5 twin), in addition to the 7 double bedrooms, of the nearby Relais La Vedetta, tennis court and swimming pool.
During the events, you can also organize many activities including mountain bike and trekking, horseback riding in the surrounding areas, as well as tastings of typical products, including extra virgin olive oil of our production, taking advantage of our beautiful terrace.
Discover the Maremma as the ideal location for your successful meeting in Tuscany and contact La Cianella for more information!